LEADING THE WAY IN GLOBAL LOGISTICS
THE FREIGHT FORWARDER FOR GLOBAL BUSINESS
World Class Shipping is a freight forwarder and logistics provider with a proven track record of high profile shipments throughout the globe. Our network of freight forwarding professionals expertly handle air and ocean cargo in one seamless transaction.
We are the in house Freight Forwarder for global businesses who require a streamlined import-export shipping process and personalized customer service that is available 24/7.
Whether your business is shipping pallets of goods, full container or out of gauge industrial machinery, World Class Shipping has been the go to forwarder for companies needing comprehensive global logistics solutions.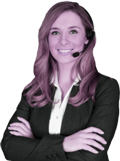 GET AIR AND OCEAN FREIGHT RATES FROM OUR TEAM OF EXPERTS
A One Stop Shop for International Shipping
As your international freight forwarder, we ship your products and commodities across the globe with the utmost care, in one seamless transaction. We provide global logistics services for wide ranges of cargos. From full ocean containers, to oversize project cargo, to full air charters WCS is a freight forwarder who takes pride in solving the most complex challenges. Our streamlined, customer friendly process is the industry standard in logistics.
See how we can improve your global supply chain