Your New York Freight Agent
World Class Shipping is the New York agent of choice for third party logistics providers across the globe. Our expertise and award winning service are known throughout the industry..worldwide.
We are proud ambassadors to the greatest city in the world and consider it our duty to guide you through our hometown. World Class Shipping has a rich history beginning almost 60 years ago at Idlewild Aiport where founder Bill Shaw's father was one of the first customs inspectors on the job. Since that time, 3 more generations and loyal employees have taken the helm to create what many consider to be New York's most genuine and trustworthy freight forwarder. We act on your behalf in the New York area for anything you can imagine.
We are your New York partner when you need us most. From personal tasks, to emergency pickups and extra security on a job, we are always on call for you. In New York.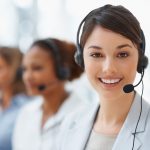 AGENTS ON CALL
Get rates on imports to the USA from our team of import experts 
JFK Airport Based
No matter what happens coming to and from JFK International Airport, WCS is on the ground to act on your behalf. We are a full service logistics firm available 24/7 for our international network partners worldwide. Whether you need an express pickup, delivery or payment in the New York area, we are there with our local connections to make it happen. Our warehouse is located just minutes from all JFK cargo terminals, and we are just 10 miles from midtown Manhattan.
All NY/NJ Sea Ports
WCS is present at all NY/NJ Sea Ports and has regular traffic of imports and exports in the New York area.
Local Trucking, Warehousing
Our local trucking network is on call to pickup and deliver your freight, incoming or outgoing at by airport or sea port in the area. We are on call to handle any size, type shipments on your behalf. We make NY move!